Hopefully, you have already read the highlights from the first part of our absorbing interview with Dave Birch. (You can listen to the podcast here.)
And if you have then by now you know that as one of the industry's top money experts he writes books and advises companies, among his many endeavors. Birch's name and reputation is well established in the field of identity.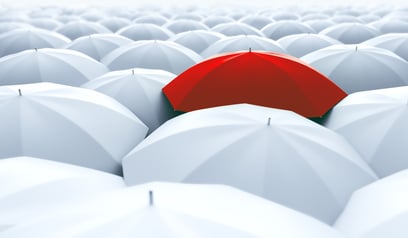 But that doesn't mean he is any different from anyone else who has to go through the exhaustive efforts of proving their identity. As an executive officer of a company that was entitled to some pandemic assistance last year, Birch needed to provide proof of his address in order to facilitate what he referred to as "this ridiculous process."
"So I sent them a letter that they'd sent me to prove my address," Birch said. "Now that sort of nonsense goes on thousands of times every day across the economy. It wastes considerable amounts of money but it's also hugely error prone. So establishing that Consult Hyperion is a real company, establishing that I'm an executive officer of that company, establishing that I'm authorized to perform certain activities on behalf of that company and establishing that executive officer Dave Birch is me, Dave Birch, and not some other Dave Birch is complex and time consuming.
"And that's why it needs to be addressed."
An Organizing Principle of Identity
Birch used to think that banks had such an overriding need to create a system of identity that they would solve the problem. But it hasn't worked out that way.
"I think as we've gone through the pandemic and other sectors have faced these problems with different dynamics around them now, I'm not so sure about [the banks solving the problem]," he said.
As has happened so often throughout history, necessity is the mother of invention. Birch wondered if the Covid-19 pandemic could turn out to be the force that drives innovation in the field of identity.
"What if it turns out that pandemic assistance turns out to be the organizing principle for corporate identity? Or what happens if it turns out that vaccination certificates turn out to be the organizing principle for personal identity? It could well be that to get into a bar or to book a table at a restaurant online, it's actually my airline application that I need to use because my airline application has access to the IOTA system and the IOTA system has standardized vaccine testing and vaccination results in it.
"So you could have these really odd outcomes whereby to get the economy moving again we have to look to other people to bring some of that infrastructure in. So up until last year I probably would've said I think the banks will take this on board. Now, I'm not so sure."
The hard part isn't running a payment system. It's knowing who everybody is.
-David Birch
What The Future Holds
Banks have been around in some since currency was invented thousands of years ago. Yet Birch thinks it's likely that an industry that's just about three decades old and companies founded in the 21st century will have a greater impact on coming up with a way to simplify our complicated problem with identity.
"As companies like PaymentWorks develop stronger and stronger networks with more and more data and more accurate identification, I can see a slightly different future where these third-party private solutions actually begin to scale," Birch said. "I know it sounds very ridiculous to say but I can easily imagine a future where your Facebook profile and your LinkedIn profile and your company LinkedIn profile actually become the basis for getting any business done. Simply on the grounds it's actually much harder to fake a LinkedIn profile than you would think.
"If I wanted to make a fake profile now because I wanted to conduct some sort of fraud I would have had to have started 10 years ago building up this profile and posting in it. So I think it's a very interesting time for the industry because the pressure for solutions has stepped up."
One other possibility is that the United States could develop a system where everybody has their own personal identity card and "you have to use that number for everything." But Birch cautions that our politics and cultural divides might not allow such a system to take hold.
Still, he believes the eventual solution will be more along the lines of everyone having individualized identification. After all, Birch says, the hard part isn't running a payment system. It's knowing who everybody is.
"The genius behind the invention of Visa and MasterCard was that you can walk into a shop and buy something without knowing who anybody is, without them knowing who you are", he said. "But of course the bank knows who you are and the bank knows who the merchant is. So we have to find a way if we're going to move forward in this, especially on the B2B instant payments side. Because as you recognize there are obvious opportunities for fraud as we move into the more instant payments, and in fact we've seen this in the UK with authorized push payment fraud.
"We need to find a way to bring some of that simplicity to the customers. And in essence, that means having some sort of digital identity infrastructure."
---
You can hear the entire interview here:
---
Learn more about B2B identity and why it matters.
Listen to the panel discussion with Nacha and PaymentWorks on risk and vendor master file.
---
David Birch leads 15Mb Ltd (his advisory practice), is Global Ambassador for Consult Hyperion (the secure electronic transactions consultancy that he helped to found), Non-Executive Chairman of Digiseq Ltd, Ambassador for Jersey for Fintech, a member of the Governing Council of the Centre for the Study of Financial Innovation (the London-based think tank) and holds number of board-level advistory roles. He is an Honorary President of EEMA, the European e-ID Assocation. Before helping to found Consult Hyperion in 1986, he spent several years working as a consultant in Europe, the Far East and North America.
Dave was named one of the global top 15 favourite sources of business information (Wired magazine) and one of the top ten most influential voices in banking (Financial Brand); created one of the top 25 "must read' financial IT blogs; was found to be one of the top ten Twitter accounts followed by innovators, along with Bill Gates and Richard Branson (PR Daily); was ranked in the top three most influential people in London's FinTech community (City A.M.), was voted one of the European "Top 40" people in digital financial services (Financial News), was listed of the world's top 100 fintech influencers (FinTech Weekly), rated Europe's most influential commentator on emerging payments (Total Payments) and was awarded Contributor of the Year 2018 by the Emerging Payments Association.