We are thrilled to announce two new hires to our leadership team. Rick Auletta joins as Senior Vice President, Sales and Hayley Bakst Hynes comes on board as Vice President, Strategic Partnerships. Rick joins us from Motionsoft where we served as CEO and Hayley was most recently VP of Strategic Partnerships at ThreatStack. With significant industry experience in leading high growth organizations, Rick and Hayley will be instrumental in helping to drive continued company growth, expand our partner ecosystem to enhance the value of our platform and support customers as they make the shift to digital payments and look to eliminate the risk of cyber threats.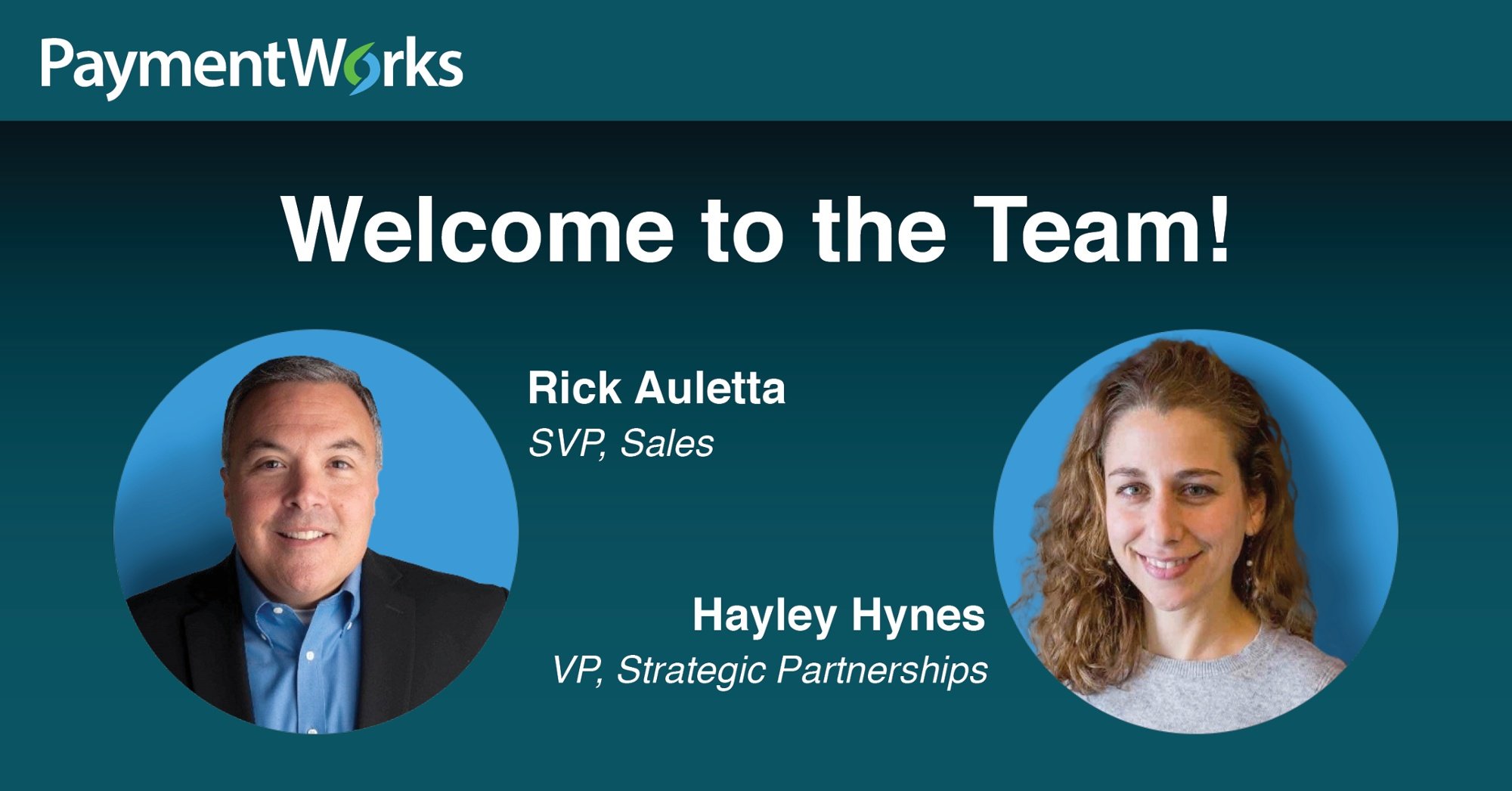 Over the past year, market demand for a solution like ours has accelerated as we saw many companies transition to virtual operations and look for a more effective way to address the complex payee management process and eliminate the risk of business payments fraud. This mounting demand is underscored by alarming new stats reported in the AFP's Payments Fraud and Control Survey. According to the report, 74% of companies reported they were the target of an attempted or actual payments fraud scam in 2020, while 30% reported an increase in attempts over 2019. The report also highlighted that 74% of these frauds/fraud attempts originated from a business or vendor email compromise, the source of nearly $2B in losses in 2020 according to the FBI's Internet Crime Report.
We remain committed to eliminating the identity gap that fuels an increased risk of business payments fraud. With strategic and committed leaders like Rick and Hayley on our team, we are well positioned to effectively help our customers combat this mounting and costly risk and protect them from increasingly savvy fraudsters.